Meet Dr Erin Hope (Chiropractor)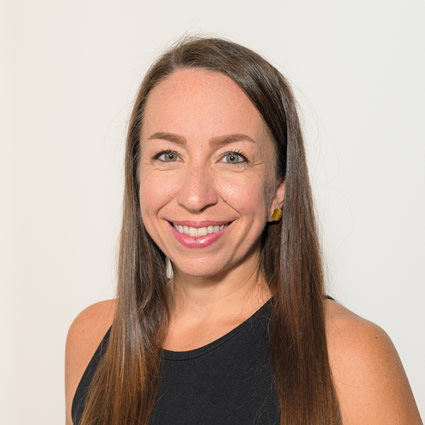 Dr. Hope, female Chiropractor in Singapore offers state-of-the-art structural and corrective chiropractic care, with an emphasis on the unique needs of families and children.
An Influential and Inspiring Grandparent
When Dr. Hope's grandmother was 53, she began to experience horrible abdominal pain due to reproductive issues; her gynaecologist informed her that a hysterectomy would be necessary. Not liking that idea, this feisty woman consulted with a chiropractor instead. Consistent treatment resulted in her pain resolving and a healing of the organ involved.
From that day forward, my grandmother always referred to chiropractors as miracle workers. She still sees one to this day. She's now over 100 years old!"
Years later, Dr. Hope was the recipient of her own chiropractic "miracle." While training for a half-marathon, she injured her back so badly she couldn't sleep at night. "I thought I was going to need surgery. I saw a chiropractor instead, and the pain was gone after three visits."
The Chiropractic Lifestyle
Dr. Hope soon cemented her future relationship with the profession she loved. In 2014, she received her Doctor of Chiropractic degree in the United States from Life University in Atlanta, Georgia; this was also the place where she met her future husband and present practice partner, Dr. Ryan Hunter.
Her chiropractic career has been fulfilling and rewarding. She particularly loves working with children. One of her favourite practice members, however, was a quadriplegic who had no feeling or motion below his neck. Within a year of being under her care, this young man regained sensation and movement down to his legs, with much-improved arm coordination.
CHIROPRACTIC CARE »
On A Personal Note
When Dr. Hope isn't busy attending postgraduate healthcare seminars and caring for her practice members, she and Dr. Hunter love to spend time together. They enjoy cooking healthy meals, travelling and keeping fit through consistent exercise.
If you or a loved one are experiencing a health challenge, you can count on our help. We look forward to seeing you at our caring and compassionate center soon; contact our Paya Lebar practice today!

Dr Erin Hope, Female Chiropractor in Singapore | (+65) 6909 1011