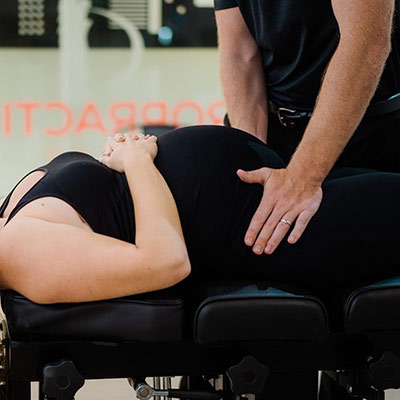 Life-changing, exciting, empowering, like nothing else. While these aptly describe pregnancy, this special time of life can also be accompanied by uncomfortable symptoms, such as hip and back pain, sciatic discomfort, nausea and more. At Lion City Chiropractic, we provide natural and gentle chiropractic care to help women experience optimal health and feel their best during this time!
Preconception Care
In our practice, we see women from preconception to postpartum period. It's important to prepare the body for pregnancy. That's why we recommend women come in 6-12 months prior to conception.
Benefits During Pregnancy
Once pregnant, chiropractic care helps keep the mum's alignment optimal. Adjustments allow the baby to develop properly. That's because as you align the mother's spine, you're also increasing the ability of the nervous system to function and thrive. That is what is producing and helping develop the baby in the first place.
Chiropractic may also help pregnant women have easier and quicker labours, which was Chiropractor Dr Hope's experience!
Postpartum Care
After giving birth, chiropractic may help with the following:
Incontinence problems
Pelvic floor instability
Breastfeeding difficulties
Hormonal imbalance
Diastasis recti
We want to help you have the pregnancy you deserve.
Contact us
today to book an appointment!