Meet Dr Ryan Hunter (Chiropractor)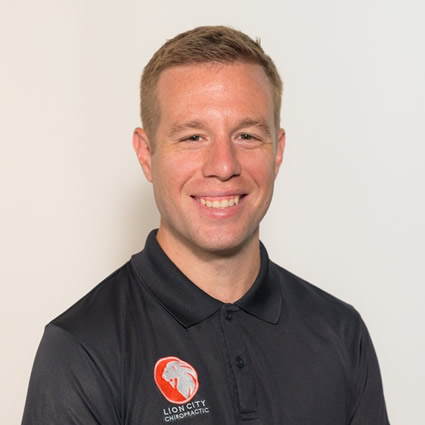 Since 2017, Dr. Hunter has delivered high-quality chiropractic care to Paya Lebar families wishing to reduce their pain and optimise their health potential. At Lion City Chiropractic we welcome everyone from children and active seniors to office workers and those suffering from a sports injury. We provide customised care with an emphasis on foundational stability.
A Strong Desire to Help Others
Dr. Hunter's dad set a good example for his son: he was an artist who created, for those in need, prosthetics, including artificial limbs of every description.
I knew I wanted to help people, too. My neighbor was a chiropractor, and when he showed me how he healed people by only using his hands, without any medication, I fell in love with the profession."
He decided to go to the United States and enrolled in Life University in Atlanta, Georgia. In 2014, Dr. Hunter received his Doctor of Chiropractic degree.
Extensive Study
Dr. Hunter has pursued comprehensive postgraduate study, attending at least three health-related seminars per year. "I want to provide my practice members with the best available techniques and technology. It's gratifying to see the intimate connection between spinal correction and the ability to experience wellness."
He has a special place in his heart for treating families, particularly children. "Families that are under our care are far healthier than families that aren't. It makes me love coming to work every day."
CHIROPRACTIC CARE »
Outside the Office
When Dr. Hunter isn't busy caring for his practice members, he loves to spend time with his future wife and practice partner, Dr Erin Hope. The two enjoy living the chiropractic lifestyle, including getting plenty of exercise, clean eating and having a positive outlook on life.
We encourage you to take the time to invest in your health and wellbeing. We truly care about our practice members and want to partner with you in helping you to meet your health goals. Please contact us today for a convenient booking; we're open on Saturdays!

Dr Ryan Hunter | (+65) 6909 1011